At Jefferson Franklin Tax Services we strongly believe in health, family and giving back. There are too many people in our world who are much less fortunate than us and we are determined to help. Listed below are some of the many wonderful organizations dedicated to helping people in difficult situations that we truly believe in and support.
We welcome and encourage you to participate in improving other's lives to help make this world whole. Every effort, be it financial or other, helps.
Also, remember that there are some great tax benefits with charitable contributions you make throughout the year to any 501(c)(3) organization.
Cystic Fibrosis Foundation
The Cystic Fibrosis Foundation is a non-profit donor-supported organization, which assures the development of means to cure and control cystic fibrosis and to improve the quality of life for those with the disease. Having lost a dear family member to this genetic disease, we feel it's best to preserve her memory through helping others to win the fight that she so bravely battled.
The foundation is the leading organization in the United States devoted to cystic fibrosis. It is one of the most efficient organizations of its kind.
Jon Bon Jovi Soul Foundation
The Grammy Award winning rock band Bon Jovi has set the bar for nearly three decades as one of the most successful rock bands in the world. They have sold more than 120 million albums globally, performed more than 2,600 concerts in over 50 countries for more than 34 million fans. Lead singer Jon Bon Jovi's legacy is strengthened by his consistent efforts to help those less fortunate.
The Jon Bon Jovi Soul Foundation fights problems that force families and individuals into economic despair. Through funding and creation of programs and partnerships, they help sustain innovative community efforts to break the cycle of poverty and homelessness. It is the organization's goal to recognize and maximize the human potential in those affected by poverty and homelessness by offering aid in instituting programs that deliver food and affordable housing while supporting social services and job training programs.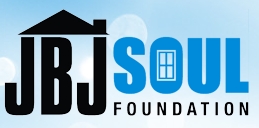 Jon Bon Jovi Soul Kitchen
The kitchen provides nutritional, hot meals to people who donate whatever they can afford. Those who cannot afford the cost of meals can volunteer at the Food Pantry in exchange for food.

St. Jude Children's Research Hospital
Every day thousands of children are given the news that they have terminal cancer. The mission of St. Jude Children's Research Hospital is to advance cures, and means of prevention, for pediatric catastrophic diseases through research and treatment. No child is denied treatment based on race, religion or a family's ability to pay. St. Jude works hard to make sure that innocent children have a fighting chance to be a part of our future and keep changing our world.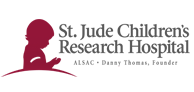 Team World Vision
Team World Vision is a humanitarian organization devoted to working with children, families, and their communities across the globe to reach their full potential by taking on the causes of poverty and injustice. They serve close to 100 million people in nearly 100 countries around the world. World Vision serves all people, regardless of religion, race, ethnicity, or gender. Their widespread global infrastructure enables them to respond where the need is greatest, anywhere in the world.

In addition to donating money, we strongly believe in donating our time. Here's some of the many events we've participated in to help further these noble causes: